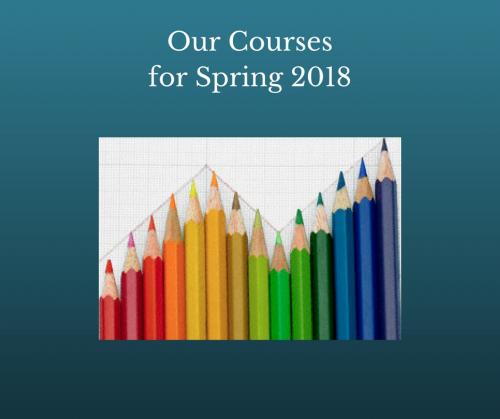 Case Studies in Russian Foreign Policy– E&RS 512 01 (22174) /GLBL397/PLSC127/GLBL797
Thomas Graham
M 1.30-3.20
This course examines a number of key Russian foreign policy issues from the past two hundred years. Through the examination of case studies, the course seeks to understand the permanent and contingent factors that have shaped Russia's strategic thinking and decision-making and trace evolution of that thinking up to the present day. The cases studies include (1) the Congress of Vienna and the creation of the Holy Alliance, (2) the conquest of Central Asia, (3) the penetration of Manchuria, (4) the Molotov-Ribbentrop Pact and the start of the Second World War, (5) the Cuban Missile Crisis, (6) the Prague Spring, (7) the Afghanistan war, (8) German reunification, (9), Sino-Russian partnership, (10) the post-Soviet space, and (11) the Ukraine crisis.
Russian Foreign Policy– PLSC 127 01 (23494) /GLBL397/E&RS512/GLBL797
Thomas Graham
M 1.30-3.20
Final exam HTBA
Areas So
Permission of instructor required
Examination of the personal, ideological, political and socio-economic, and geopolitical factors that have shaped Russian foreign policy since 1800. Understanding how these factors interacted in specific cases, to identify permanent and contingent elements in Russian foreign policy, and to consider continuity and change in Russian foreign-policy behavior during the past two centuries.
♦♦♦♦♦♦♦♦♦♦♦♦♦♦♦♦♦♦♦♦♦♦♦♦♦♦♦♦♦♦♦♦♦♦
Challenges to Security and Stability in Central and Eastern Europe – GLBL 883 01 (24734) 
Yuriy Sergeyev
W 1.30-3.20
This course examines the geopolitical, political, military, socioeconomic, and ideological factors that are challenging security and stability in the region of Central and Eastern Europe after collapse of the USSR. The goal is to give students a broad understanding of the reasons for the worsening security and stability in the region, particularly the Baltic states, Visegrad states, and GUAM member states, and to model further potential developments. The influence of the global players—United States, European Union, Russia—on the security situation in the region is considered.
♦♦♦♦♦♦♦♦♦♦♦♦♦♦♦♦♦♦♦♦♦♦♦♦♦♦♦♦♦♦♦♦♦♦
Theories of Institutional Change in the Post-Communist Region– E&RS 518 01 (24098) /PLSC743
Stephen Hanson
W 1.30-3.20
This seminar is designed as a graduate-level survey of the main themes in political science investigations of the fall of the Soviet bloc, efforts to build new institutions in the post-communist context, and the diverging political, economic, and social trajectories of contemporary post-communist regimes in Europe and Eurasia. It is open to any graduate student wishing to gain a greater analytic understanding of the sources of institutional change in the region in comparative perspective; however, those with no prior exposure to Russian, East European, and Central Asian affairs should contact the instructor in advance for suggestions of historical background readings that may be helpful.
The Politics of Russia and the Post-Soviet Successor States – PLSC 432 01 (23507) /RSEE360
Stephen Hanson
TTh 1.00-2.15
Final exam HTBA
Areas So
The evolution of political institutions in the Soviet Union, Russian Federation, and other post-Soviet states. Topics include the impact of communist legacies, design of constitutions and electoral systems, regionalism, economic performance, regime change, and state-society relations in East Europe and Eurasia. Exposure to the discipline of political science and/or Russian, East European, and Central Asian studies is helpful.
♦♦♦♦♦♦♦♦♦♦♦♦♦♦♦♦♦♦♦♦♦♦♦♦♦♦♦♦♦♦♦♦♦♦
Just Futures? Critical Human Rights and Global Postsocialism – ANTH 549 01 (24255) / E&RS531
Cassandra Hartblay
3 HTBA
This course examines the variety of critical approaches that scholars in history and the social sciences have taken to the problem of civil rights, with a focus on ethnography and sociocultural anthropology. While legal scholars consider human rights as a doctrine to be enforced via international mechanisms, historians question how human rights as a conceptual idea came into being, and anthropologists consider how human rights actually function in daily life. By emphasizing postsocialism, this course foregrounds the often-overlooked and so-called second world—including Russia and China—as well as other socialist and postsocialist countries like Vietnam and Cuba, which are frequently grouped into the third world. The course considers human rights and socialism as two utopian visions for justice in a global human society and encourages students to think critically about which kinds of ideologies promote which kinds of justice—and for whom. Students write a term paper in which they focus either on a country/region or a topic (disability rights, women's rights, freedom of speech, right to education, humanitarian medical intervention, etc).