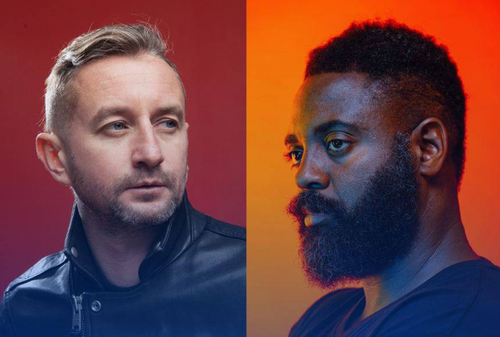 The New York Review of Books published correspondence between Reginald Dwayne Betts (Yale Law School Ph.D. Candidate) and Serhiy Zhadan (Ukraine). As with poetry, the written word cannot stop wars. However, it is the one that represents evil and injustice, and its resources allow us to once again overcome our weakness and hopelessness. By exchanging ideas about the power of words and weapons, two prominent poets initiated a conversation that began as a discussion of war, but evolved into a discussion of art and how weapons affect society. 
Marci Shore, Associate Professor of History and Director of Graduate Studies for the European and Russian Studies Masters Program, initiated the poets' correspondence. Yevhenii Monastyrskyi, a graduate student in European and Russian Studies, rendered the Ukrainian translation of Betts' letter. Reilly Costigan-Humes and Isaac Stackhouse Wheeler, literary translators who work with both Russian and Ukrainian authors, rendered Serhiy Zhadan's letter into English. 
The poets' correspondence has already been published in German, and translations are planned for several European languages, including Polish, Romanian, and others.